Riyadh is a city of parks having so many vast, beautiful and attractive parks where families can spend their evenings. Here are the top 10 parks in Riyadh.
Word Sights Park
If you are someone who loves to take a lot of pictures, visit this tourist attraction called the world sights park in Riyadh. It has around 25 monuments worldwide, including the Taj Mahal, Burj Khalifa, Petra, etc.
Nofa Wildlife Safari Park
You are in a cage and experience free wildlife moving around you, this is what you feel when you visit Nofa Wildlife Safari Park in Riyadh. It is a perfect place to visit in Riyadh with your children as they can see the wild animals moving around.
King Abdullah Park
If you want to enjoy a fountain show in Riyadh, King Abdullah Park is the tourist spot to visit. It has nice play areas for children as well as different musical vehicles such as trains and cars which adds some difference from other gardens.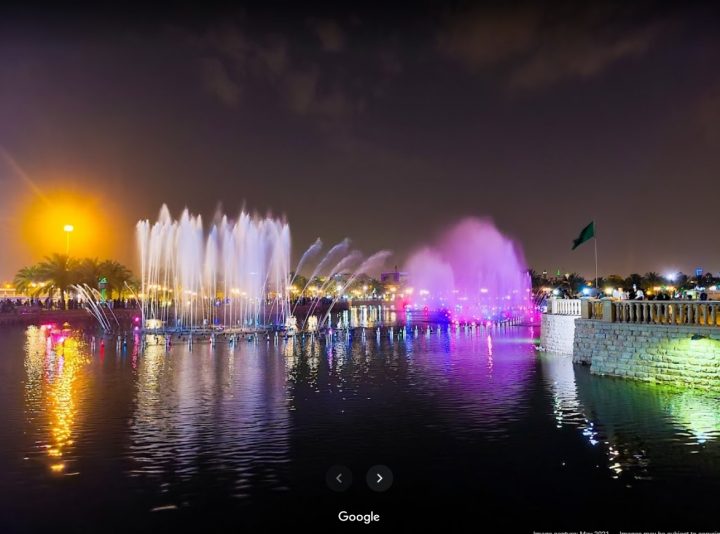 Al Salam Park
Al Salam Park has been a perfect picnic place both for tourists and residents of Riyadh to visit on a weekend. It is a very well-maintained park with green grass, many trees, and a beautiful lake in the middle.
Manakh King Abdulaziz Park
Manakh King Abdulaziz Park is a very nice and calm place with eye-soothing greenery and high viewpoints from where you can see almost whole Riyadh city. Especially at night, you can see the lights of Riyadh.
Okaz Park
Okaz Park is one of the most walk-friendly parks in Riyadh.  There are too many trees in the park keeping the temperature of this area lower than in other areas. You can bring your children on weekends because there is a lot of stuff for them.
Lake Park Namar Dam
Lake Park Namar dam is a good place in Riyadh where you can spend an evening with your family and do a barbecue too. If they make this place little more cleaner and add some more lightening, this could be a good tourist attraction.
King Salman Park
King Salman Park is a huge park meant basically for barbeque in Riyadh. It has kids' play areas, washroom facilities, and lights to keep you entertained throughout the night.
It is a bit far from the city in a secluded area but if you want to enjoy privacy in a garden, this is your place to be.