They say Love knows no boundaries, sometimes we feel it is rightfully said. Showing affection is one, going par norms of the world and taking a step out of normal life is something only done in love or hatred.
Marriage is a bond of two souls who take one another as their life partners and live together through thick and thin. We normally and basically see brides and grooms looking for perfection in one another, money and status is also counted, so is the venue, the location for the wedding is under debate. [irp]
Everybody wants the location for their wedding should be a unique place and their big day should always be remembered by others. A Saudi woman decided to marry her fiancé in prison. The man was sentenced to four years for drug-related charges. The Saudi man is really lucky whose fiancé wanted to marry him even in jail.
She very well knows that the man is sent to prison for committing some crime but her love could not end for her fiancé. Despite the situation, she decides to accept the man as her life partner. The man got the required approval from the authorities.
The story of this couple became viral on social media and a new topic of the debate came ahead. According to Okaz newspaper, it was reported that the couple wedding ceremony was held in one of Baha's city prison.
It wrote," the marriage was organized by a religious affairs authority, and celebrated by the couple, the bride's family, inmates and other family members who were allowed to attend." The couple was permitted by a religious authority to meet privately and see each other before the marriage.
The bride agreed to the marriage and finalized dowry money of 40,000 Saudi Riyals after the meeting. Everybody was surprised and shocked to hear this news and raised a question that how could a woman agree to marry a man who is sentenced for a crime or was she forced to marry that guy?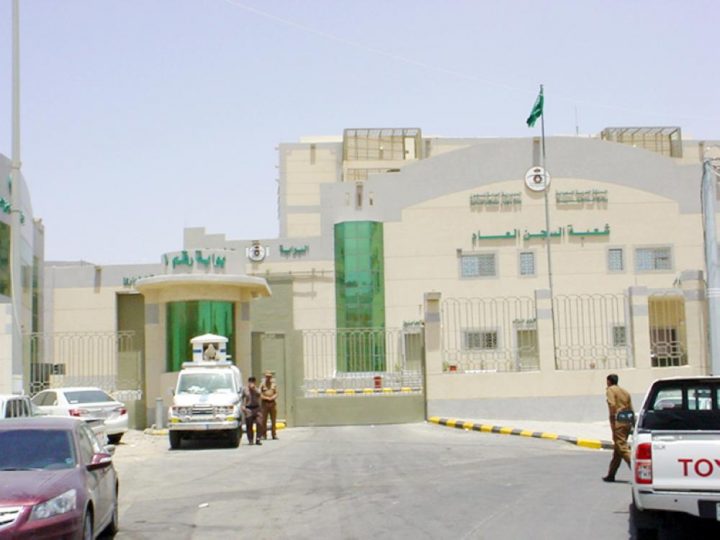 Some of the social media users commented that they should have waited until he finished serving his sentence. However, people congratulated the couple and welcomed them with good wishes for their future life.
It is their personal matter that the woman decided to marry a prisoner there might be a reason that they had earlier planned the date for their marriage and they couldn't wait for four long years. We should congratulate them for their wedding.
Source: Okaz