9-month-old Jassar Awadallah Al-Selami is also one of the victims of mistreatment by doctors. A nine-month-old boy becomes a victim of the wrong medication.
The little boy was suffering from a seizure and was taken to Nimra General Hospital in Al-Aridha. 
His left hand started changing color
Jassar was then given the required medical treatment which included an injection. After being given the injection, it was observed that the boy's left hand had changed color and was paralyzed.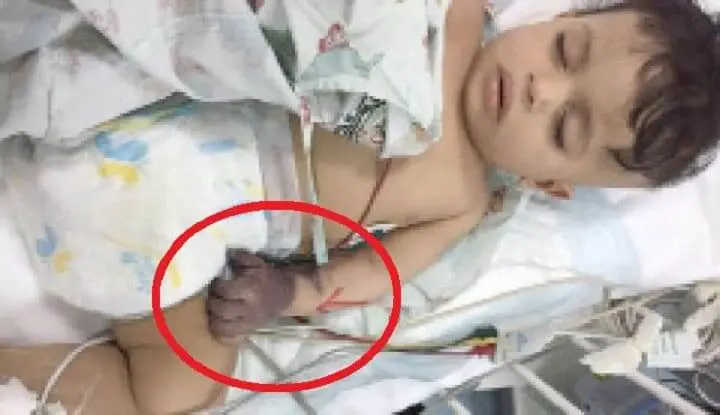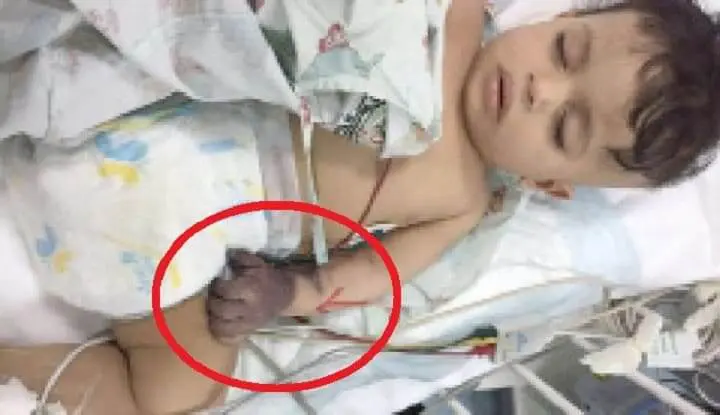 Cutting the hand was the only Solution
The father claims that a wrong injection is the very cause of hand paralysis. The doctors have declared amputation of the hand i.e. surgical cutting of the hand as the only solution.
The family has now taken the child to King Fahd Hospital in Al-Baha to avoid amputation. The father has claimed the accountability of the doctors who have been responsible for this incident.
Investigation going on
Therefore, an investigation against the medical team accused of giving a wrong injection to Jassar Awadallah Al-Selami and causing hand paralysis is being carried out by The Health Affairs in the coastal city of Qunfudah. 
Source: Saudi Gazette