During the school summer vacation when you have nothing to do, you can do the following 8 fun things at Riyadh Diplomatic Quarters.
Wave Pool
Everybody can have fun at the Wave Pool which is in the Sports Club. This comprises a giant wave pool along with a children's area, slides, a lounging area, and a restaurant too. There isn't much more anyone could ask for.
There are separate days for ladies and gents; however, a membership is required to get inside the pool at diplomatic quarters. There have been reports of a few people getting into the pool by paying a small fee of SAR 50.
Wadi Hanifah
You can indulge in long walks to unwind along the nature trail that goes around the area. You can view the breathtaking sight of Wadi Hanifah on one side and The Ritz Carlton Hotel on the other side of the quarter.
There is a cooling breeze during the summer months, thanks to the valley and you can rest in any of the shades along the way.
Al Kind Plaza
One can also enjoy the outdoor breakfast at the marvelous Al Kind Plaza in diplomatic quarters. You can be seated next to the fountains which provide the area with a cooling breeze.
There is a wide variety of breakfast places to choose forms such as Quiznos, House of Donuts, Kudu's and the Diet Center for a wide array of breakfast choices. The younger ones can spend their time playing, roller skating or cycle in the enormous plaza.
King Salman Science Oasis
There is also the King Salman Science Oasis which can be visited just off circle 4 inside the Sports Club facility. The Science Oasis offers fun and exciting activities for young ones and provides a learning experience for everyone.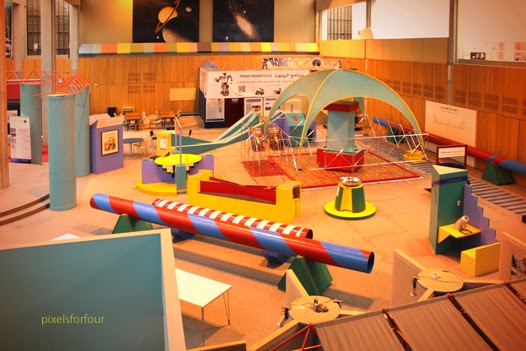 Gardens
Then the lush and beautifully crafted gardens in the diplomatic quarter should be visited in diplomatic quarters. Every garden has a different design and provides resting places as well as playgrounds for the kids. Every park and garden has a fountain to keep you cool.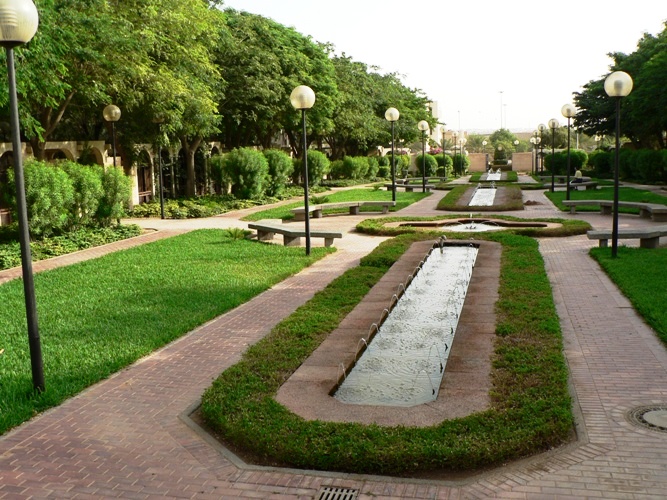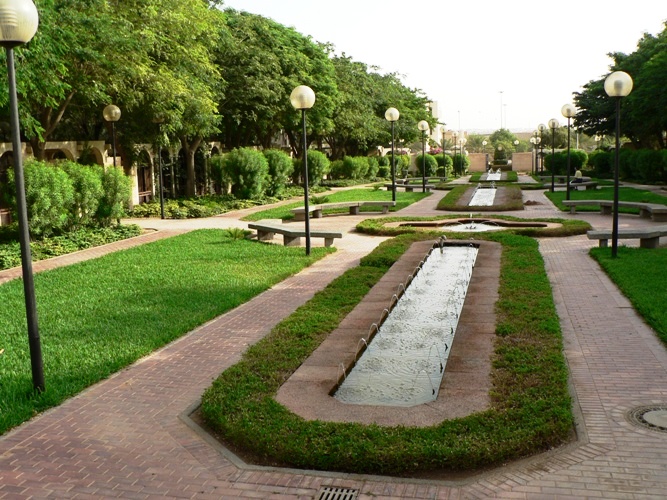 Manahil
You can also visit the extravagant women's only center Manahil to be pampered. There is a design shop, gym, and restaurant in addition to the salon and spa. They also have a secluded pool for use by women.
Scalinis
The Italian restaurant Scalinis which is in the Fazari plaza in diplomatic quarters serves great food, does not require reservations, and is an Abaya-free zone. A must-try for all families with a liking for Italian food.
Yamamah Park
For those who are interested in playing sports, you can indulge in a game of cricket, basketball, or football in Yamamah Park which is located off circle 8.
The park has a large fountain area with shade, and a playground. A huge grass field, soccer field, and a basketball court. In addition to this, there is also a walking track, a bicycling area with shade, and a mosque.