All of us know that many famous people visit Saudi Arabia from all around the world but many don't know that 6 Hollywood celebrities including actors and actresses were born in Saudi Arabian land.
Melora Walters
Melora Walters is at the top of the list of famous Hollywood celebrities who were born in Saudi Arabia. She is a great movie actress. Her Hollywood career had been amazing.
She had been a part of 40 Hollywood movies which include exceptionally renowned movies like The Butterfly Effect, Magnolia, and Dead Poets Society.
Her career is still at a great point where viewers are waiting for her upcoming movies. She is also seen in several TV shows. She is a Saudi born: she was born in Dhahran in 1960. 
Lisa Eilbacher
Lisa Eilbacher is another famous Hollywood celebrity who was born in Saudi Arabia. She is a TV actress who started her career in the 1950s. Her most famous and remarkable work was in Beverly Hills Cop where she played the role of Jenny Summer.
Well, how she connects to the kingdom? Well her father was an executive at an oil company in Saudi Arabia and she was given birth in SA.
Alex Essoe
Alex Essoe is a new and upcoming actress in Hollywood and a well-known celebrity who was born in Saudi Arabia. She has a lot of movies in the pipeline yet to be released. Her role in Starry eyes was much appreciated. She was born in Dharan.
Momo Dione
Momo Dione is another famous Hollywood celebrity, a versatile actor who was born in Saudi Arabia. Momo Dione has been seen in independent films.
He is the co-owner of Caramel Cappuccino films, a film-producing company. He is the son of a Guinean diplomat. His birthplace is Riyadh which is the capital of Saudi Arabia.
Cindy Eilbacher
Cindy Elibacher is another famous Hollywood celebrity who was born in Saudi Arabia. She has been seen in a few movies, the most famous one being the Young and the Restless. She is known as one of the stars. She had also appeared on TV.  She was born in the city of Dharan in 1958.
Hunter Maats
Hunter Maats is also a Saudi-born Hollywood actor. He was born in Riyadh in 1981. The recent movie of Hunter expected to rock on the screens are Caravaggio and My Mother the Pope. The movies are to release every year!
Not only Hollywood, yet Saudi Arabia is a country where a Bollywood Actor has also resided! Karan Singh Grover started his career through TV. Now he is a famous movie actor.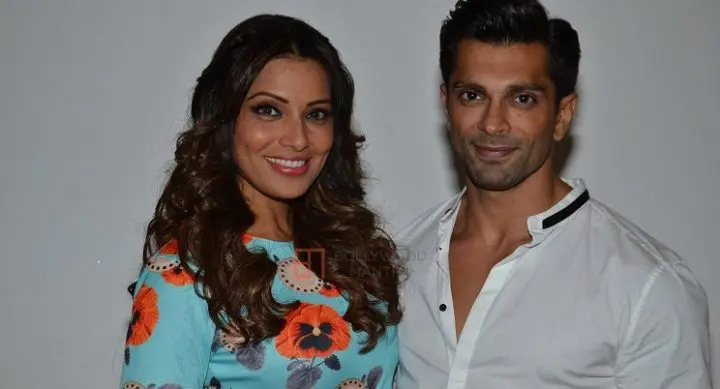 Karan Singh Grover wasn't born in Saudi Arabia, yet he had spent much of his childhood here. He moved to the Kingdom at a very young age and undertook his schooling here. He is married to Bollywood actress Bipasha Basu.