A Burmese five-year-old child, named Hussein Mohammad Tahir who is visionless by birth memorized the whole Holy Quran in Jeddah.
His father brought him a radio
Unfortunately, this little angel was visually impaired by birth. This miracle story began when his father, Mohammad Tahir, brought him a radio as he could not watch TV. Hussein's father set a channel on the radio which broadcasted Quran all the time i.e, 24/7.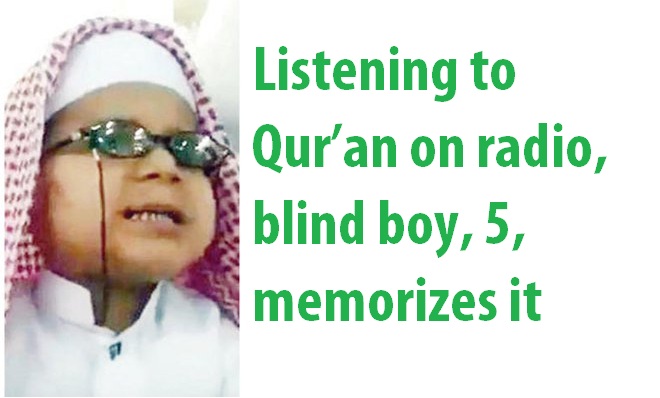 A big surprise for the father
Three years passed to Hussein listening to Quran via radio. When Hussein shifted from Jeddah to Madinah, he told his father to let him visit the Masjid e-Nabawi.
In Madina, his father thought to teach him a few verses of Surah Baqarah and was surprised to know that he could recite the whole Surah without any mistake.
A real-life miracle
The miracle was that Hussein Mohammad started learning Holy Quran by heart by listening to it on the radio.
Now Hussein is enrolled in a Holy Qur'an memorization circle of children in the Masjid an-Nabawi who are visually impaired. His father Mohammad Tahir thank Allah and states that this miracle is sort of a gift to his child.
It makes him forget all the severe sufferings which his son went through over the previous years after he was born blind with some disability in hand as well.
Source: Arab News