An Indian girl is a better mate or a life partner. They're very attractive, cultured, smart, and they have manners. Here are 10 top reasons Why You Should Marry an Indian girl.
They Are Super Smart & Intelligent
An average Indian girl is educated smart and intelligent. They have to go through many difficult scenarios in their early childhood due to the culture which makes them smart.
They Love to Talk
You never get bored in their company and never get a single uninteresting moment. They love to discover new things, new devices, and different topics and you don't really have to chat for nonsense.
They are beautiful
Indian women have beautiful eyes, sharp noses, and perfect skin. Their beautiful smile lightens up the room. They are so graceful and their beautiful features are remarkable. The nose ring on their face looks so adorable.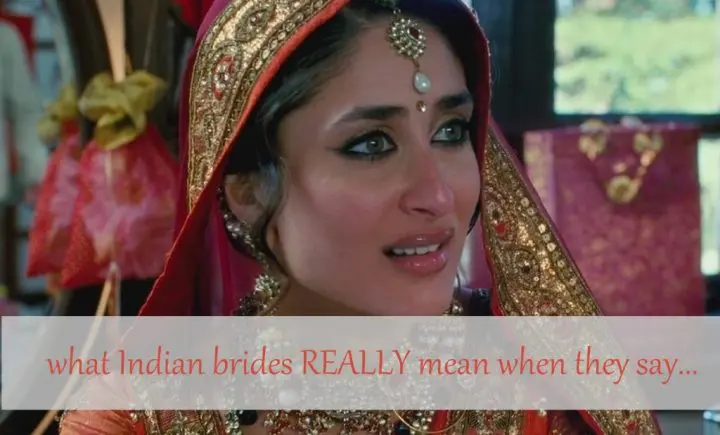 They Hold-On to Traditional Values
Most Indian girls are brought up and live in a culture of values. They hold on to those moral codes passed to them throughout their life. 
Best cooks
All Indian women are good cooks. Indian girls at a very small age are trained in basic culinary abilities such as cooking, sewing, and knitting, etc. 
They are Multi-Talented
Dancing and singing are great skills. The Indian girls start learning this skill at a very tender age that is why most of the Indian girls are good either in singing or dancing or both.
Their beautiful eyes talk to you
Their Expressive eyes speak a Lot. You might know what is in her heart and what she wants to say by looking into her beautiful round eyes.  Their eyes might speak to you. 
They Look Better in Sarees
Saree is a traditional dress and any Indian girl looks best and elegant in sarees. They are so comfortable in it. They always have a remarkable sense of dressing.
They speak many languages
They use several languages which are somewhat a mixture of Hindi and English. Some Indian girls are multi-lingual; having a tendency to speak a mixture of Hindi & English.
They Carry Kilos of Gold
South Indian women have gold equal to the gold assets held collectively by gold keeping central banks of the US, Germany, France, and China, etc.